When We Worship
We Confess and Practice What We Believe

We are committed to the pure preaching of God's Word, the right administration of the holy Sacraments, and to liturgical worship consistent with our Reformation and evangelical catholic heritage.

Weekly Worship Times
Sunday Divine Service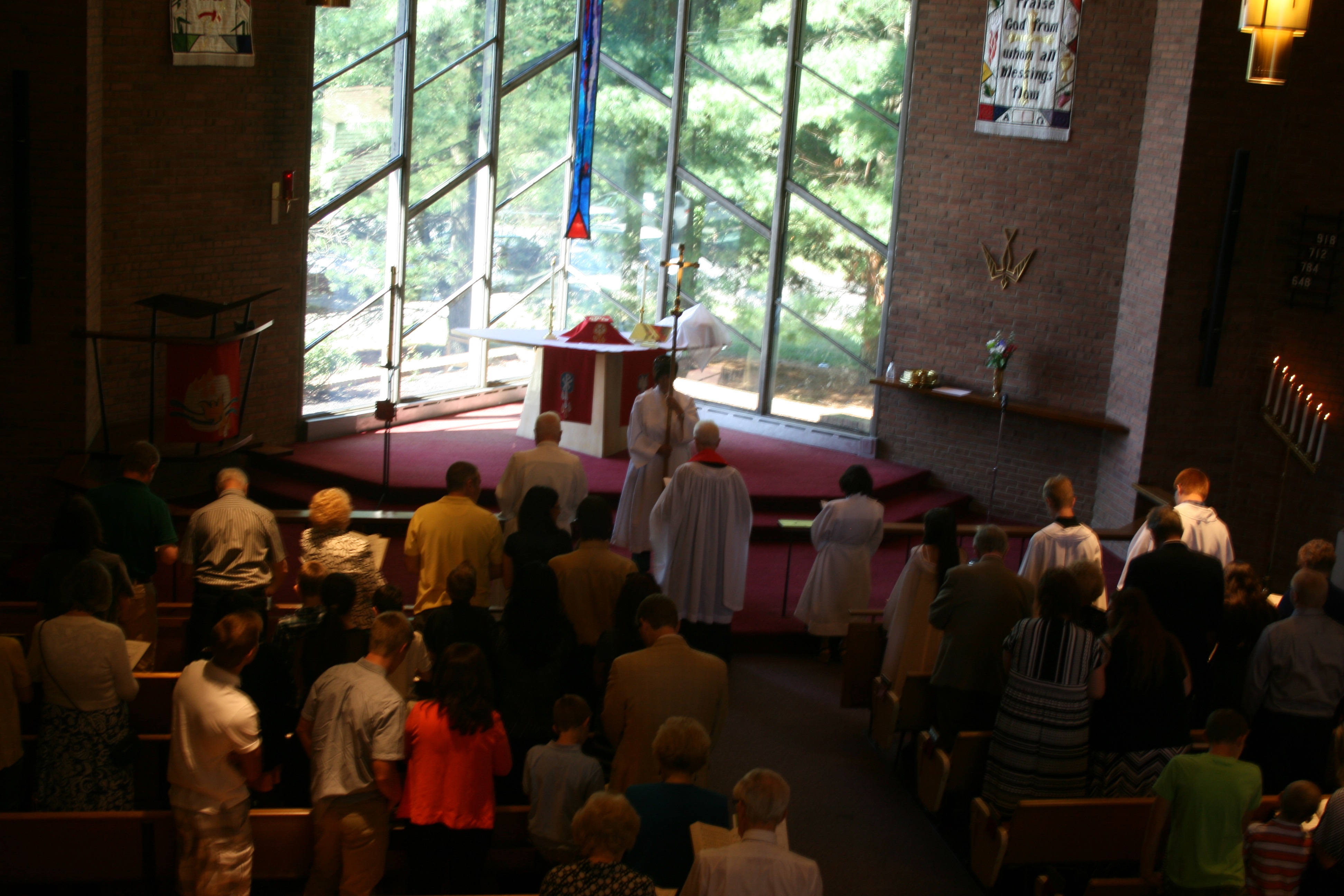 8:00 am & 10:30 am (Sept - June)

9:15 am (July-Aug)

Christian Education
Sunday for all ages
9:15 am (Sept-June)

Tuesday Bible Study
12:00 pm until 1:15 pm (Sept-June)

Seasonal Worship
Advent Midweek Wednesdays

7:30 pm Service of Prayer

November 30, December 7, 14, & 21, 2022

Christmas Eve - Dec 24, 2022

7:30 pm Candlelight Service of the Word

Christmas Day - Sunday 9:15

Lent Midweek Wednesdays

Ash Wednesday February 22, 2023

12:00 Service of the Word with Imposition of Ashes

7:30 pm Divine Service with Imposition of Ashes

Lent Midweek Service of Prayer

March 1, 8, 15, 22, & 29 at 7:30 pm

Holy Week

Maundy Thursday Divine Service - April 6 at 7:30 pm

Good Friday - April 7 at 12:00 pm & 7:30 pm
Directions for Worship Attendees
In the Lord's Supper we receive Christ's true body and blood "in, with and under" the bread and wine with His free gift of forgiveness. Baptized persons who are confirmed members in good standing with a Lutheran church that shares our beliefs are welcome to commune with us.
If you are visiting please speak with the pastor before communing.